What Is Oral Cancer?
Posted by STONEGATE FAMILY DENTISTRY on Mar 25 2022, 04:12 AM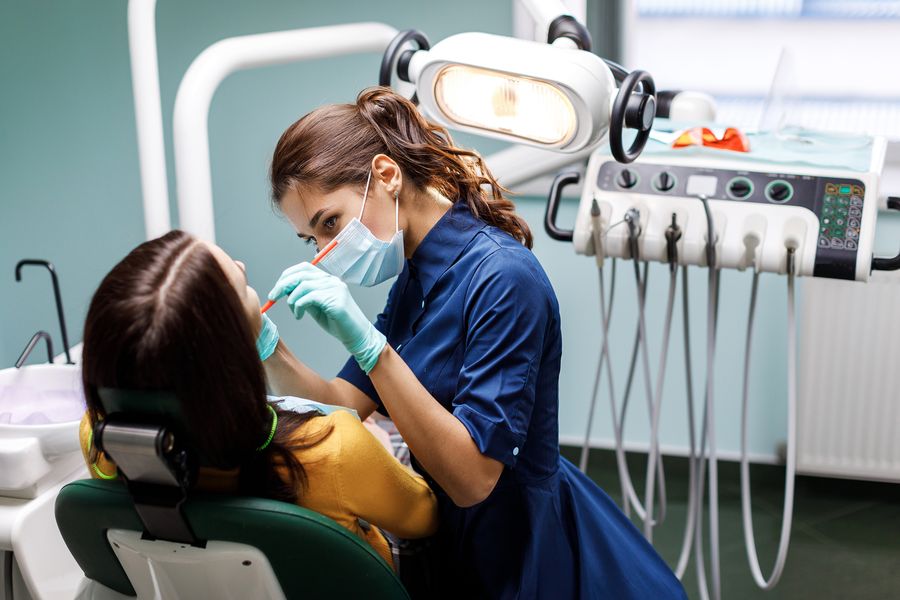 According to the National Institute of Health, around 53,000 new cases of oral cancer are reported in the US every year.
People above the age of 40 are the ones most affected and men are at a double risk of getting this life-threatening disease.
Dr. Rachel Erwin, along with her team of dental experts at Stonegate Family Dentistry in Murfreesboro, Tennessee, discusses oral cancer and the ways to prevent it in this blog.
Oral Cancer and Contributing Factors
Oral cancer affects all parts of the mouth including the back of the throat, the tongue, the tissue lining (mouth and gums), the base of the tongue, and even the area of the throat at the back of the mouth.
The most common causal factors of oral cancer are: 
Tobacco consumption
Liquor consumption
Human papillomavirus (HPV) infection, especially HPV 16 type
Aging
Ultraviolet-mediated damage leads to lip cancer
Symptoms of Oral Cancer
Although there are not many definite symptoms in the initial stages, if you notice one or more of the below symptoms for more than 2 weeks, consult your dentist or physician for clarification:
Sore throat or a lump-like feeling that causes difficulty swallowing
Difficulty chewing food and speaking, moving your tongue, etc.
A whitish or reddish patch in your mouth
Loose teeth
Swollen gums or jaws that make dentures ill-fitted or problematic
Numbness or tingling sensation in the tongue or in the other areas inside your mouth
Mild or severe ear pain
Diagnosis
Oral cancer spreads quickly, but an early diagnosis can help save your life. Your dentist will usually perform an examination as part of your routine dental checkup. However, if you notice any of the above symptoms, schedule a visit as soon as possible.
The examination for oral cancer is completely pain-free. Your dentist will examine your entire mouth (including the face, neck, and lips) for probable signs of oral cancer.
Prevention Methods
A lot of dental health issues including oral cancer can be prevented with adequate measures such as:
Stop tobacco use in the form of cigarettes, hookahs, and chewable tobacco products
Limit your alcohol intake 
Avoid excessive solar exposure and apply sunscreen on your face (minimum SPF 30) and SPF lip balm
Hydration is important
Be regular with dental checkups

To learn more about oral cancer and its effects on your body, call Stonegate Family Dentistry at (615) 624-6919 to book an appointment. You can also visit us at 206 A N Thompson Lane, Murfreesboro, TN 37129.