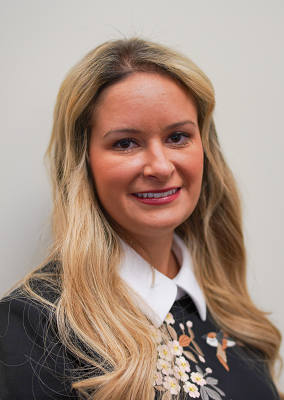 Dr. Rachel Erwin
Dr. Rachel Erwin grew up in Middle Tennessee and has spent the last six years in Murfreesboro. She graduated with a Biology/Chemistry degree from Middle Tennessee State University in Murfreesboro, TN. After completing her undergraduate degree, she attended The University of Tennessee College of Dentistry where she earned her Doctor of Dental Surgery (D.D.S.) degree in 2009.
Dr. Erwin is a member of the American Dental Association, Tennessee Dental Association and American Academy of Women in Dentistry. She regularly attends continuing education courses to stay up to date on the newest dental innovations and technology. Dr. Erwin completed the prestigious DOCS Oral Sedation Dentistry course in Seattle, Wash. and is able to provide oral sedation for patients who are nervous and anxious during dental procedures. She attended the 18-month-long Comprehensive Implant Residency Program in Birmingham, Ala., implant dentistry services have become very popular among Dr. Erwin's patients. She has built a brand new, state-of-the-art practice to care for her patients and to help them feel comfortable throughout their dental experience.
Dr. Erwin spends her free time with her husband Chris and their dogs: Capri, Paco, Winnie and Tootsie.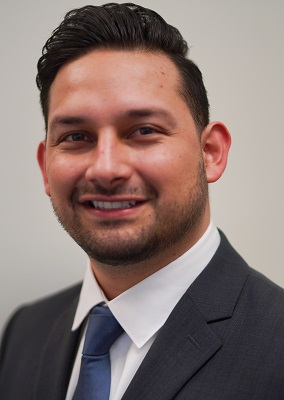 Dr. Jonathan Carrera
Dr. Jonathan Carrera was born in Quito, Ecuador, but considers Shelbyville, TN as his second home. He completed his undergraduate education at Middle Tennessee State University with a Bachelor of Science (B. S.) degree with a major in General Chemistry and a minor in Biology. He then attended the University of Tennessee Health Science Center College of Dentistry where he earned his Doctor of Dental Surgery(D.D.S.) degree in 2019. To help further his knowledge and improve his skills, he went on to attend the Advanced Education in General Dentistry residency program at East Carolina University School of Dental Medicine. Dr. Carrera completed advanced cases in surgical implants and extractions, restorative dentistry, prosthodontics, cosmetics, digital and sedation dentistry, and endodontics.
Dr. Carrera wants to provide high-quality dental care to his patients in a personalized manner and create a relaxing and caring environment. He is persistently at the forefront of continuing education and current dental literature. Staying active in the community is important to Dr. Carrera. During college, dental school, and residency program, he volunteered at the Remote Area Medical (RAM) Clinic and Mid-South Mission of Mercy (MidMOM), in addition to completing a mission trip to Ecuador in 2018. Being fluent in both English and Spanish, Dr. Carrera hopes to provide optimal oral health care to everyone including the Hispanic community. Additionally, Dr. Carrera a member of the Academy of General Dentistry, American Dental Association, Tennessee Dental Association, and Hispanic Dental Association.
In his free time, Dr. Carrera enjoys running, hiking, outdoor activities, and exploring new places to eat. He also enjoys spending time with his family and friends, and serving in the music ministry at his church. He also enjoys watching movies, playing video games, playing the piano, and loves dogs!
Patient care coordinator and assistants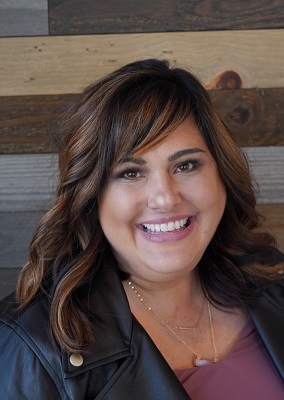 April
Patient Care Coordinator
April began her career in dentistry in 2001 and has truly developed a passion for both dentistry and her patients. She enjoys helping each individual achieve their dental goals, while understanding their insurance and finance options. She loves meeting and getting to know eave and every patient here at Gateway Family Dentistry. She is the bright, smiling face you will see as you you enter our practice.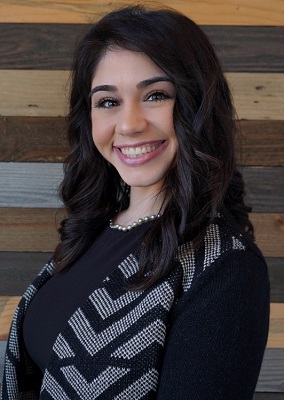 Nikki
Patient Care Assistant
Nikki is one of our outstanding patient care assistants, with 5 years of experience in dentistry. She looks at each day as an opportunity to learn something new and exciting. Patients know they can ask Nikki anything, she will always be open-minded and willing to solve whatever problem is put before her. Having an optimistic personality helps her facilitate excellent communication and focus on team success.
Christie
Patient Care Assistant
Christie is our amazing insurance verification administrator, as well as, part of our patient care team. She has been providing excellent patient services for over 9 years. Christie is a dedicated, hard worker and keeps an optimistic outlook on a daily basis for whatever comes her way. When she is not in the office tracking down insurance benefits, she enjoys her time with her family and two dogs.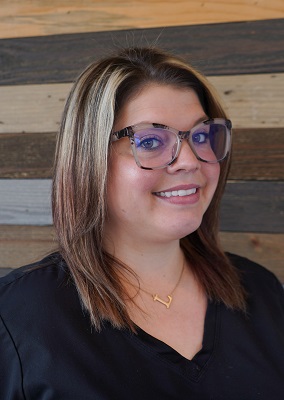 Leslie
Dental Assistant
Leslie graduated dental assisting school in 2011 and went on to an expanded functions program in 2014 at the University of Tennessee's Memphis campus. Leslie is a bright and cheerful spirit here at our office. She loves helping her patients transform their smiles and boost their self-confidence.
When Leslie is not at work she enjoys time with her two children Maleah and Dalyn. She loves having fun and making others smile. On most weekends you can find her outdoors exploring nature, fishing or swimming.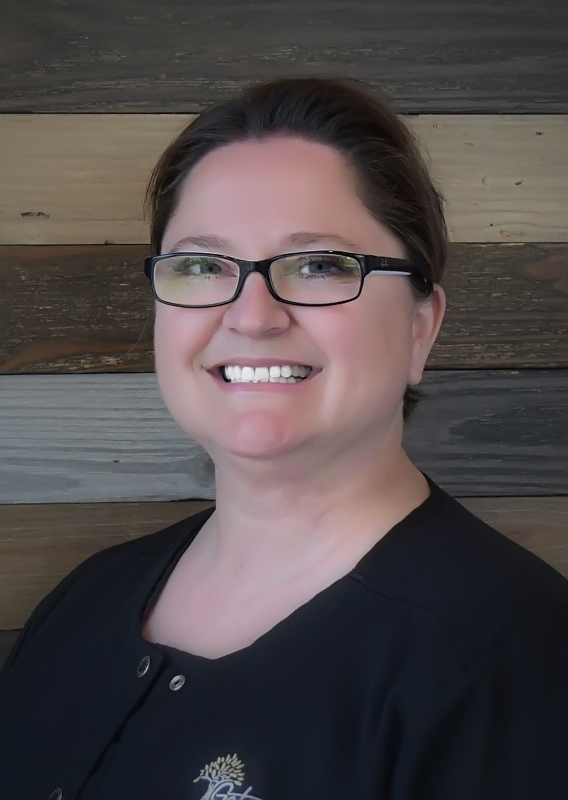 Amra
Dental Assistant
Amra graduated from school in Munich, Germany and has been licensed as a registered dental assistant since 1998. She moved to Tennessee with her husband in 2005. Amra joined our team in May of 2016 and is certified in OSHA/HIPPA compliance, CPR, Coronal Polishing, Radiography, Sealant Placement and Nitrous Oxide Monitoring. She is the spark of our back office and keeps us all happy, along with her patients.
Amra enjoys her time off with her husband, beautiful four daughters and one son, along with their dog, Rex. They all keep her busy with their activities, but she wouldn't trade it for the world.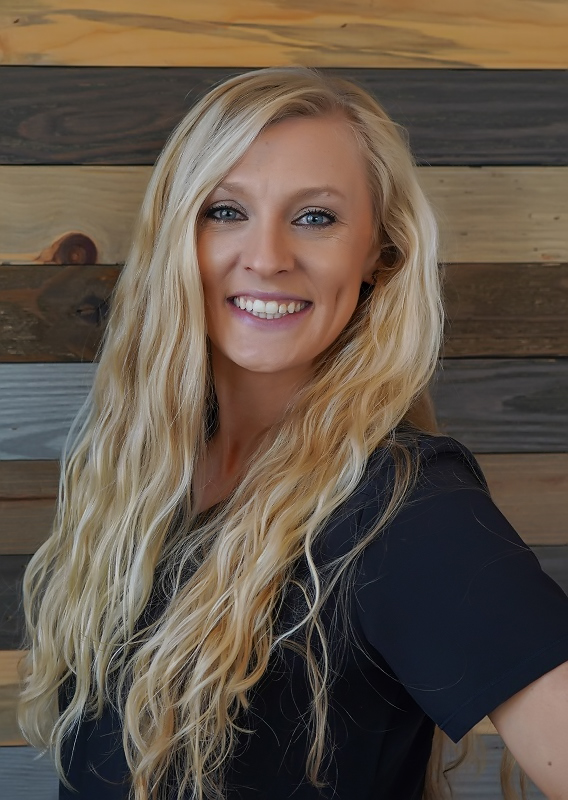 Ashley
Dental Assistant
Ashley Graduated from Dental Assisting school with an Associates Degree in 2009, with certifications in Coronal Polishing, Nitrous Oxide Monitoring and Radiology. She has worked in General Dentistry offices with experience in Pediatrics, Cosmetic Dentistry, Sedation, Implants, Dentures and many other treatments. Ashley focuses on excellent patient education and quality care.
Ashley's favorite quote is: "Your smile is your logo, your personality is your business care, how you leave others feeling after having an experience with you becomes your trademark." - Jay Danzie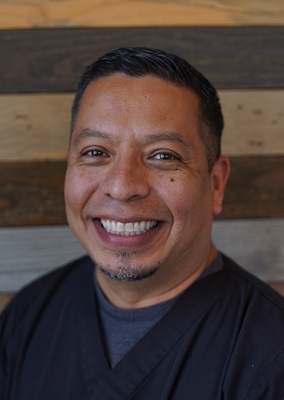 Hector
Dental Assistant
Hector has been a Registered Dental Assistant since 1998 and started his career in sunny California. He moved to Nashville, TN in 2019 and continues to focus on quality care and helping the patients feel at home at Gateway Family Dentistry. Hector has served in the US Army and California Army National Guard as an infantryman. He is bilingual, fluent in English and Spanish. Hector has experience in many fields of Dentistry and has worked for the VA ambulatory clinic in LA, California and the Oral Maxillofacial clinic at USC, just to name a couple.
In his free time, Hector enjoys dancing and traveling with family. He always has a cheerful and motivated personality.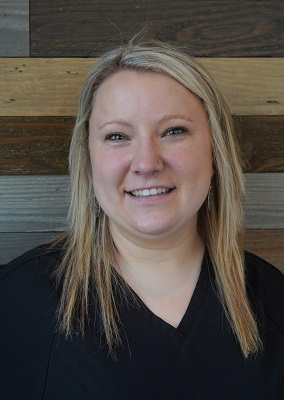 Christina
Dental Assistant
Christina graduated from Dental Staff School of Tennessee in 2015 and joined us here at Gateway in 2015. She is a registered dental assistant and an excellent team player. Christina will always make sure you get a laugh in while you're in the chair and strives to help every patient feel comfortable.
While not at work, she enjoys spending time with her family and friends. She loves being outdoors and finds every opportunity to do so.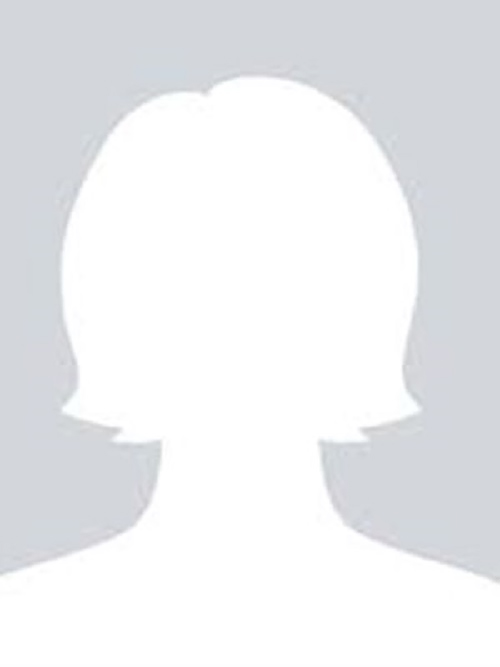 Tracey
Dental Hygienist
Tracey graduated from Northern Arizona University with a Bachelor of Science in dental hygiene. She has been a practicing hygienist for 35 years and is licensed in both Tennessee and California. Tracey loves the relationship she's built with all of her patients through the years!
Tracey enjoys traveling, especially to California, for family wine tours.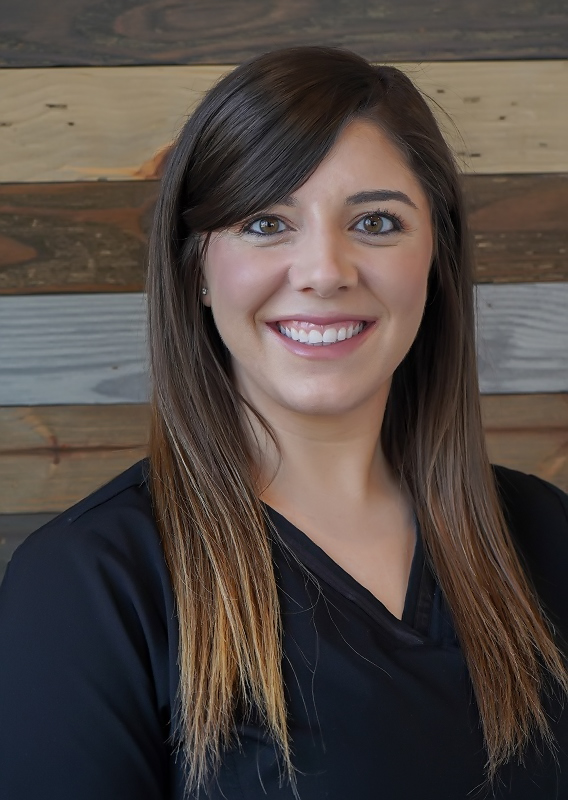 Chelsea
Dental Hygienist
Chelsea was raised in South Georgia and moved to middle Tennessee in 2019. She graduated from Darton State College with her Associates in Dental Hygiene in 2011 and continued her education with a Bachelors in Dental Hygiene & Health Administration from Clayton State University in 2014. Chelsea truly loves her work in dentistry and has a heart for every patient she treats. She feels most accomplished when she can help people with previous negative memories of dentistry feel comfortable and pleased to receive care.
When not at the office, Chelsea enjoys spending time with her husband, their three children and their dog.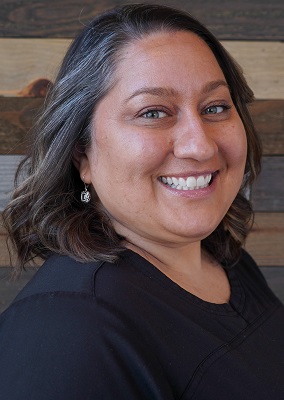 Cyndi
Registered Dental Hygienist
Cyndi graduated from Western KY University in 2004 with her Bachelor of Science degree in dental hygiene. She is licensed by the state of Tennessee as a registered dental hygienist. She has been a great team member at Gateway since 2017. She loves getting to know her patients at each of their cleaning appointments.
She enjoys camping with her husband Chad and two children Reagan and Ryder.
Everyone on the Stonegate Family Dentistry staff looks forward to providing you and your family with the highest-quality dental care available.