Straighter Teeth and Smile With Invisalign
Posted by Stonegate Family Dentistry on Mar 3 2022, 07:01 AM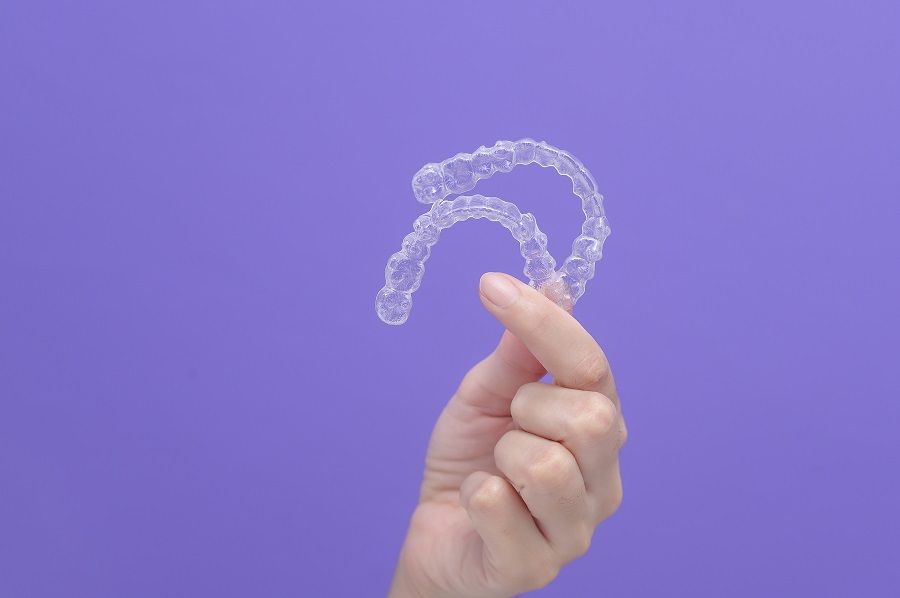 You might be unhappy when it comes to your smile because your teeth are crooked or misaligned. Although you have the option of getting braces to align your crooked or misaligned teeth, most people do not want metal wires over their teeth. And they think they can never get their perfectly straight teeth. 
There has been a lot of advancement in the field of dental technologies that metal braces are now not the only option for wide gaps or crowded teeth. In the past decades, people had to spend months or years wearing metal braces to straighten their smiles. We now have a clear alternative to metal braces called Invisalign. 
What Is Invisalign?
Invisalign is a clear alternative when it comes to teeth alignment solutions. It is one of the remarkable and most-popular teeth straightening dental treatments. These braces are clear and invisible to the naked eye. They are effective in eliminating gaps between a patient's teeth and teeth crowding. 
Invisalign enables both men and women to get the straight and perfect smiles they have always wanted without the look and feel of traditional metallic braces. 
Beyond being transparent, these clear aligners have a lot of benefits than traditional metallic braces. It is conveniently designed and custom-made to fit the wearer and it can be easily removed for eating and brushing purposes. When using Invisalign, patients do not have to face any unpleasant scenarios that come with traditional metallic braces. 
Invisalign is simple and carefree that the wearer barely notices that he/she is wearing one. They offer better and quicker results than traditional metal braces. 
Getting Started With Invisalign
Even though the design is complex, the process of Invisalign is quite simple. After you consult your dentist for braces or other alignment options like Invisalign, detailed scans of your teeth are taken by your dentist. Using these records, a plan is made on how long the patient should wear the aligners. 
The custom-made aligner is then given to the patient for daily use. They can be removed for eating, brushing, and during dental maintenance. Except for these purposes, the aligner should remain on the wearer's teeth. Every week the patient must visit their dentist for checkups and get their aligners changed according to the gradual shift in their teeth. 
Visit Stonegate Family Dentistry, 206 A N Thompson Lane, Murfreesboro, TN 37129 if you plan to get Invisalign. Contact Dentist in Murfreesboro TN at (615) 624-6919 or schedule an appointment online.