Dental Sedation for Special Needs
Posted by Stonegate Family Dentistry on Dec 13 2021, 02:03 AM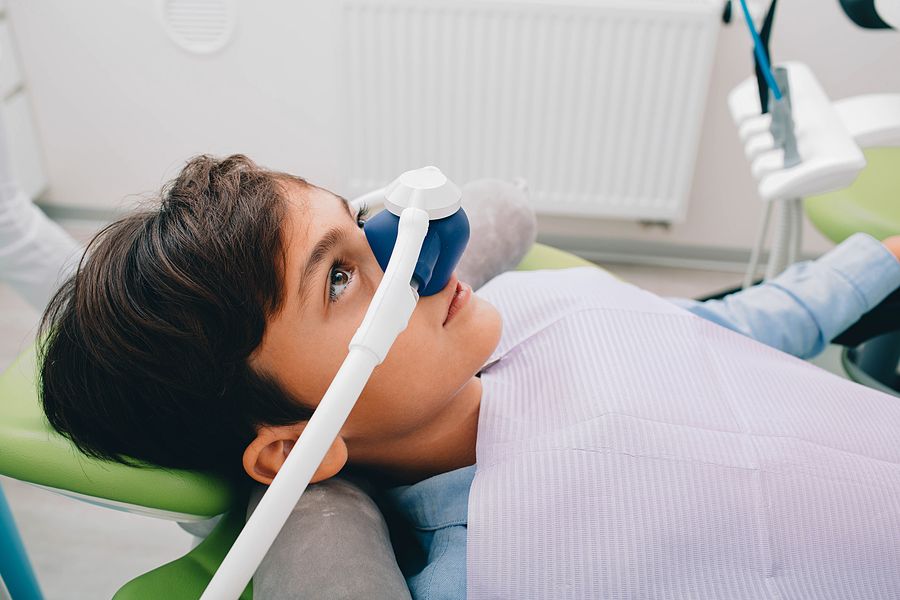 To stay calm and anxiety-free during dental treatments, some patients require additional assistance and attention. This is where sedation dentistry becomes necessary.
Sedation dentistry helps patients relax during dental procedures or treatments. Depending on the objectives, different types and levels of sedation are used.
Our team at Stonegate Family Dentistry in Murfreesboro, Tennessee, routinely uses dental sedation to ensure a relaxing and stress-free experience for our patients, especially the ones with special needs.
Types of Sedation Available for Special Needs Patients
Patients with special needs may require sedation to feel at ease during their visit and receive the treatment they require to keep their smiles healthy. Below are the different types of sedation options available for people with special needs like Down syndrome, autism, etc.
Intravenous Sedation
This option entails injecting the sedative through a tiny tube called a cannula tube that is inserted into the vein. IV sedation typically requires the patient's participation. 
Midazolam is a sedative drug that is commonly used for this purpose. It only takes a few seconds for it to take effect and makes the patient feel sleepy.
Intranasal Sedation
Midazolam is also administered as intranasal sedation. This is a beneficial option, especially for patients who are unwilling to cooperate.
Inhalation Sedation
Inhalation sedation is one of the lightest forms of sedation. The patient is fitted with a mask and breathes in nitrous oxide (also known as laughing gas) through it. Dentists have total control over how much sedation the patient receives. Typically, the recovery process is around 15 minutes.
Oral Sedation
This is the most common kind of sedation used in dentistry. A drug called Halcion is given for minimal sedation about one hour before the dental procedure. A higher dosage may be needed for moderate levels of sedation. Patients feel drowsy and may fall asleep, but can be awakened with a little nudge.
Anesthesia
This type of sedation puts patients in a deeper state of sleep and renders them unconscious. As a result, the patients cannot be readily awakened until the anesthetic effect has worn off. It is recommended for patients who have difficulty cooperating during dental treatments.


For more information on dental sedation for special needs, contact Stonegate Family Dentistry at (615) 624-6919 or visit the office located at 206 A N Thompson Lane, Murfreesboro, TN 37129.