Professional Teeth Whitening
Posted by Stonegate Family Dentistry on Oct 12 2021, 09:24 PM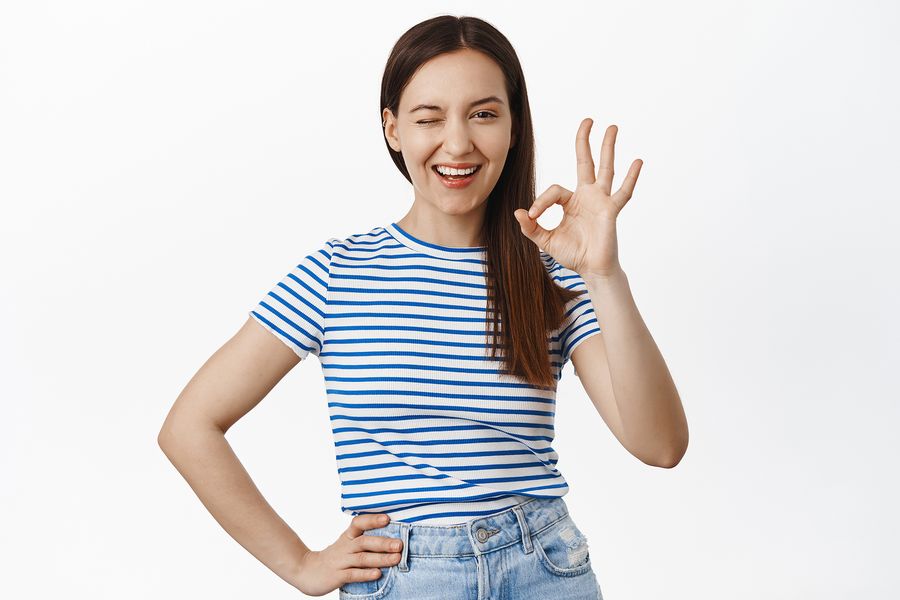 One of the most common cosmetic dentistry treatments opted by people worldwide is teeth whitening, and the reason is obvious - dental stains are inevitable. Most people deal with stained or discolored teeth at some time in their lives, and this can be caused due to various reasons like aging, smoking, consumption of colored foods, wine, certain medications, etc. 
Fortunately, eliminating teeth stains and getting a whiter, brighter smile is now easily achievable through professional teeth whitening methods.
At Stonegate Family Dentistry, our dentists offer various teeth whitening options to remove all types of dental stains, and the main one being professional teeth whitening procedure.
Professional Teeth Whitening
Professional teeth whitening or tooth bleaching is an in-office procedure that helps patients achieve a brighter smile in less than one hour. The treatment aims to lighten teeth and remove dental stains and discoloration that has occurred for various reasons.
Many Americans prefer professional tooth whitening over at-home whitening procedures, and for very good reasons: it produces better results and is safer and more comfortable than teeth whitening using store-bought kits.
Benefits of Professional Teeth Whitening
At Stonegate Dental, we offer professional teeth whitening treatments that offer the following results.
Teeth whitening at our dental office is non-invasive, allowing everyone, even those having dental fear, to undergo the treatment. 
Professional teeth whitening offers more efficient and long-lasting results than store-bought teeth whitening procedures.
Since the procedure takes less than one hour to complete, even the busiest patients can benefit from the procedure.
Professional teeth whitening treatments are done by a dental expert, making the procedure safe, effective, and painless. 
 Teeth whitening procedures can whiten even crooked, gapped, misaligned, or overlapping teeth to make them appealing.
Teeth whitening is one of the quickest anti-aging procedures, as bright, stain-free teeth can make one look younger and more appealing. 
Why Are Professional Teeth Whitening Treatments the Best Than at-Home Procedures?
Every teeth whitening treatment aims to eliminate teeth discoloration and whiten the teeth of those who undergo the treatment. So, the best whitening treatment is always the one that produces the best results. 
Keeping that in mind, while choosing a teeth whitening procedure, ensure that the method you choose is the one that guarantees the best and most effective results. Since the hydrogen peroxide solution is more concentrated in a professional teeth whitening procedure, they offer the best and effective results. 
Professional Teeth Whitening Procedure at Stonegate Family Dentistry
At Stonegate Family Dentistry, we start the procedure by thoroughly examining our patient's teeth to ensure their candidacy for the procedure. After protecting the gums with an opal dam, we apply the whitening solution containing more potent and highly concentrated hydrogen peroxide onto the patient's teeth. The solution is allowed to stay on the teeth, and after every 20 minutes, we rinse it off and reapply the solution again till the desired whitening is achieved. The solution works by penetrating the enamel of the teeth to dislodge and eliminate the deeper stains, thus producing dramatic results.
Will Teeth Whitening Treatments Harm Your Teeth?
A professional teeth whitening procedure performed or supervised by a dentist is safe and effective, although some people may have teeth sensitivity for a few days after the treatment. However, over-the-counter teeth whitening kits that the American Dental Association does not approve of may damage the enamel of the teeth. So, always discuss your teeth whitening methods with your dentist. 
Call Stonegate Family Dentistry at (615) 624-6919 and schedule an appointment with Dentist in Murfreesboro TN, to know more about our teeth whitening procedures and other treatments.