Dental Implants to Restore Teeth Permanently
Posted by Stonegate Family Dentistry on Feb 23 2021, 09:07 AM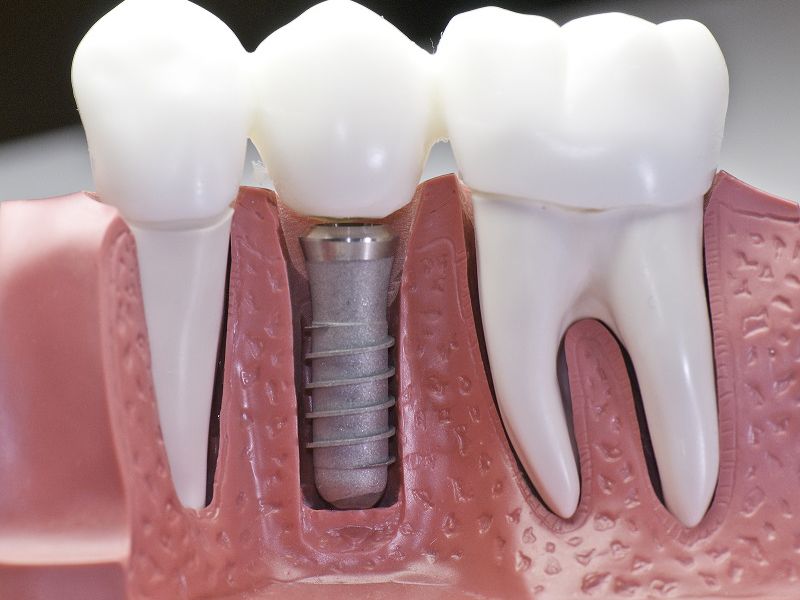 Are you worried about a decayed or broken tooth? Relax because you are in the right place now. Dental Implants are artificial teeth roots that are placed in your jawbone. They are an easy replacement for a missing or decayed tooth. The best part about implants is their durable nature as well as the natural look that they give. These roots are covered with caps called a crown to protect them from any damage. 

Why get a dental implant
We understand how skeptical you can be when deciding on what to do about your dental hygiene. A missing tooth or a decayed tooth can lead to many complex teeth diseases. Therefore, to avoid any worst-case scenario, opt for a dental implant. Of course, check out the reasons behind their popularity and make the best decision for yourself.
They are designed to look like your natural teeth. They function nearly like the original teeth and allow you to practice your regular oral hygiene without a bit of a change. 
They are made up of titanium and therefore support your dental needs. If taken proper care of, implants can last up to long periods. 
You can opt for dental implants at any age, the only condition being that your jawbone should be developed completely to support the implant. Apart from this, you should also be medically fit to undertake the treatment. 
The process involved in dental implant
The screw-like implant is inserted in your jawbone on your first appointed date.
After this step, your bone and gum would be allowed to take a rest for a couple of weeks. The dentist would cover it with a temporary cap to ensure no dirt or food particle disturbs the healing process. 
This would then be followed by the addition of an extension that would require uncovering of the implant. 
The process would take time as per your needs.
The tooth would finally be covered with a crown, attached using a small metal post called an abutment.
The following couple of days can be a bit painful, but the gum would soon recover. 
Never hesitate to consult your dentist for the best advice as per your individual need. Remember that you are the best buddy of your teeth and your dentist is the best friend your teeth could get! Seek help and keep yourself updated about your dental health.