Dental Implants to Restore Teeth Permanently
Posted by Stonegate Family Dentistry on Feb 23 2021, 09:07 AM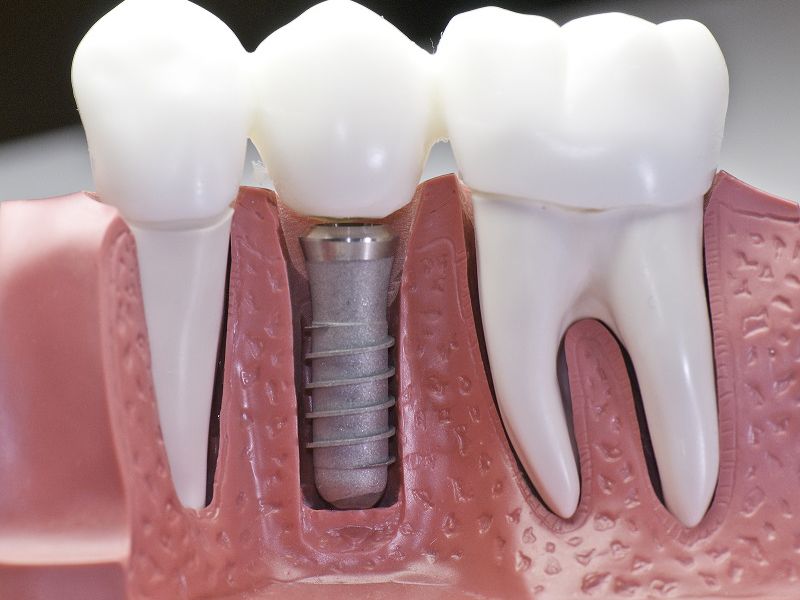 A dental implant replaces the roots of the tooth with a screw-like metal post and substituting the damaged or missing tooth. Artificial teeth are then placed over them, which work and function just like your natural teeth. So do not worry about decayed or broken teeth; getting a dental implant is the right solution. Learn more about dental implants, their function, and their advantages!
When And Why Do You Need A Dental Implant?
When you have accidentally lost one or more teeth, which were permanent ones, there is a gap left in your gum. This lack of teeth on the gum can cause many future problems. Other things may also influence the need for a dental implant, such as you may:
Have a jawbone that has reached its full growth.
Have an absolutely good oral health condition.
Have adequate bone in your mouth to secure bone grafts.
Refuse to wear dentures.
Do not have health problems relating to bone health.
Wish to improve your speech.
Don't smoke.
Are ready to devote several months to this process.
Benefits Of Getting Dental Implants
There are times when people do not understand the need to replace a missing tooth. Free space in the gum can cause several problems in the future and lead to complexities. Hence to avoid the worst, opt for a dental implant and unlock its numerous benefits:
Design
Dental implants have evolved to match your permanent natural teeth. They work just like your original teeth, which you had before, and allow you to practice regular oral hygiene.
Durable
Implants are made of titanium, providing a strong base for your dental needs. If properly taken care of, dental implants can last up to a decade, and with good care and regular check-up, they may even last a lifetime.
No Limit To Age
You can go for a dental check-up whether you are 25 or about to turn 50. Dental implants do not have an age bar, but the only condition is that your jawbone should be completely developed.
Implant Procedure
The implant procedure involves:
The screw-like implant is inserted into your jawbone.
After some rest, you will be fitted with a cap, removed later on.
Finally, the tooth is covered with a crown and attached to a metal post called an abutment.
Stonegate Family Dentistry offers advanced teeth restoration procedures by Dr. Rachel Erwin and Dr. Jonathan Carrera. For more details call us at (615)6246919 or visit our website. We are located at 206 A N Thompson Lane, Murfreesboro, TN 37129.