Are Dental Veneers the Right Choice for You?
Posted by Stonegate Family Dentistry on Jun 4 2021, 06:41 AM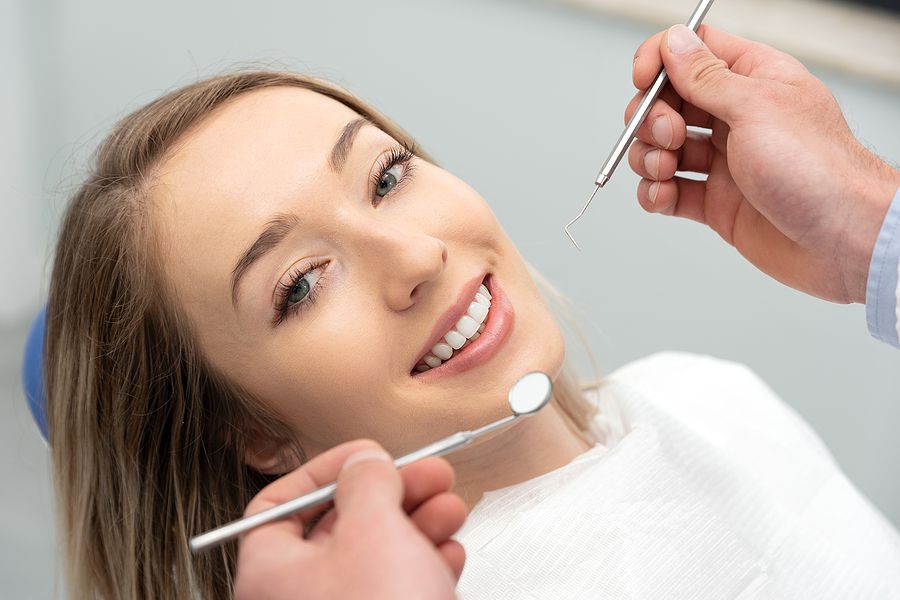 We are always in search of treatments that make our teeth look better and give us a beautiful smile. Luckily, there is more than one option available nowadays. And, at Stonegate Family Dentistry, we know all about them. 
One of the best solutions for quickly and painlessly getting a great smile is veneers. Read on to find out what veneers are and how they can restore your dental aesthetic. 
What Are Dental Veneers?
Dental veneers are covers resembling thin shells that are placed on the front of the teeth to cover stains, cracks, chipping, or other dental decay signs or imperfections. 
They are made from porcelain or composite resin and their color is customizable to make the veneers fit in perfectly with your natural teeth. Both of these materials are highly resistant and won't stain over time.
Our dentists can fit the veneers over your natural teeth in one or two appointments, depending on how many veneers they have to place and the complexity of the procedure. The process of attaching veneers is painless.
When Are Veneers Recommended?
Our dentists may recommend veneers for dental restoration in the following cases:
Chipped or broken teeth
Discolored or stained teeth 
Undersized teeth
Teeth that are irregularly shaped.
What Is the Cost of Veneers?
Veneers are less expensive than you might expect and are a very efficient cosmetic dentistry procedure. 
The price of veneers depends on the types of materials used, the number of veneers required to complete the procedure, and your dental health. 
Our dentists always support patients by explaining the different veneer options that are available and assisting them in making the choice that is right for them. 
How Long Do Veneers Last?
If the veneers are well-kept, they will last for about 15-20 years, if not longer. Ceramic veneers are considered the most durable, followed by no-prep veneers, and then composite veneers. 
How to Care for Veneers?
To care for your veneers properly, you will have to brush and floss daily. Our dentists recommend that, on top of maintaining good oral hygiene, you also get regular dental check-ups. This way, they will be able to ensure that the teeth are adequately sealed and the veneers and your teeth are in order.
At Stonegate Family Dentistry, our experienced dentists offer dental veneer procedures at budget-friendly rates. If you would like to know more about how we can help, please call us at (615) 624-6919, book an appointment online, or visit Dentist in Murfreesboro TN at 206 A N Thompson Lane, Murfreesboro, TN 37129.