5 Reasons Why You Should Consider Sedation Dentistry
Posted by Stonegate Family Dentistry on Jul 13 2021, 09:13 AM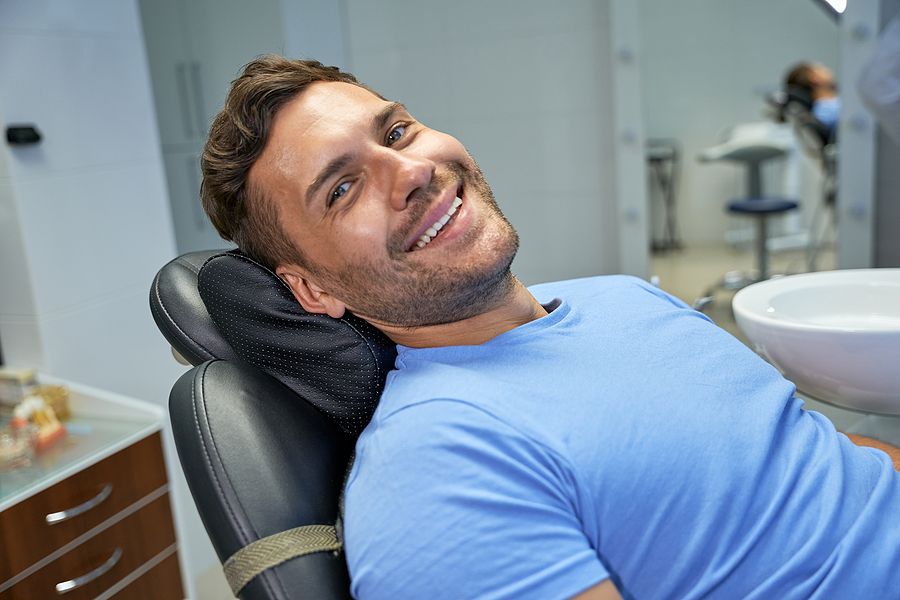 According to research conducted by the American Dental Hygienists' Association, 50% to 80% of Americans have mild to severe dental anxiety. The study published in the Journal of Dental Hygiene noted that more than 20% of dentally anxious patients do not see a dentist often, while 9 to 15% of them avoid dental care altogether.
Fortunately, people with dental anxiety can opt for sedation dentistry and get the necessary dental care.
At Stonegate Family Dentistry in Murfreesboro, Tennessee, Dr. Rachel Erwin and Dr. Jonathan Carrera have helped ease the fears of hundreds of their patients with sedation dentistry. 
In this blog, we give you a few reasons why you should opt for it.
You Find Sitting in a Dental Chair Difficult 
Sitting still in a dentist's chair is not an easy task for people with dental anxiety. A mild sedative, however, helps them relax for the duration of the treatment or procedure. 
You Have Sensitive Teeth & Gums
Having sensitive teeth & gums can make a dental visit uncomfortable for people even if they have no problems with receiving treatment. A sedative numbs sensitive regions of your teeth and gums, thus allowing our dentists to provide you the care you need.
You Have a Gag Reflex
Some people have a very sensitive gag reflex. This can make receiving dental treatments complicated, slow down the treatment process, and make the patient uncomfortable. Using sedation dentistry, the patient can be comfortable and our dentists carry out their work.
You Have a Low Threshold for Pain
While everyone feels pain, some people feel more pain than others. For this reason, they find it hard to relax during a dental appointment. Moderate sedation or general anesthesia can ensure the patient feels no pain during the treatments administered by our dentists.
You Require Multiple Dental Procedures
The thought of being in a dentist's chair for hours at a time can feel like an impossible task, especially when a person needs to get multiple procedures done. Being under general anesthesia makes carrying out these procedures very easy.
Sedation dentistry is the most effective solution to receive treatment when you have dental anxiety or require complex dental treatments. Contact Stonegate Family Dentistry to know more about the benefits of sedation dentistry. Call Dentist in Murfreesboro TN (615) 624-6919, request an appointment online, or visit our office at 206 A N Thompson Lane, Murfreesboro, TN 37129 for help.