3 Key Benefits of Sedation Dentistry
Posted by Stongate Family Dentistry on Apr 28 2020, 04:22 AM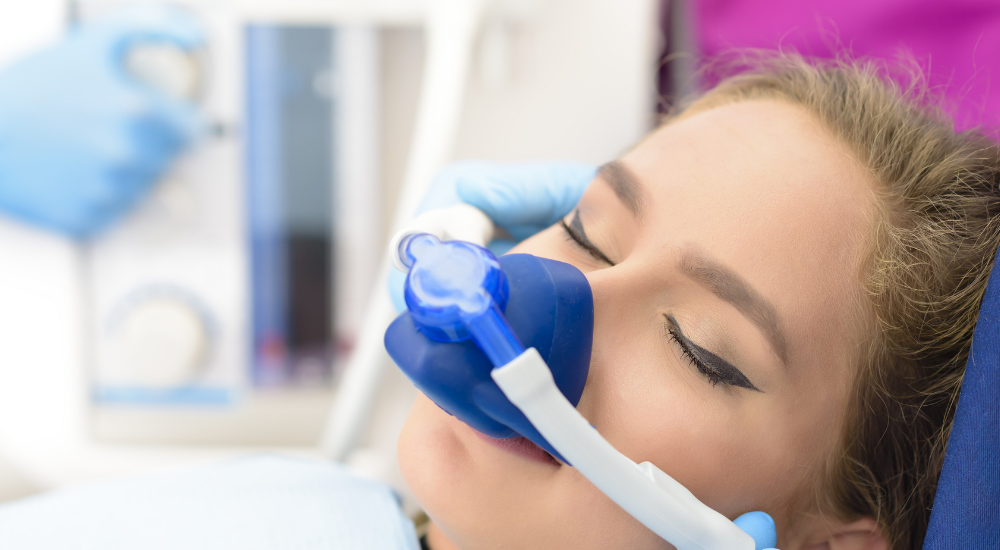 Sedation dentistry can make any dental procedure a more relaxing and comfortable experience. Here's how. 
Approximately 35% of adults experience some form of dental anxiety or fear. Another 12% of adults have a severe dental phobia. As a result of these fears, many people avoid important dental visits, even when they're experiencing discomfort or pain.
Fear of the dentist can lead to serious oral issues like gum disease, tooth decay, bad breath, aesthetic issues, and even dangerous abscesses.
Fortunately, as dental science has advanced, so has dentists' ability to ease their patients' anxiety during dental procedures. Perhaps the most important advancement in easing dental anxiety is sedation dentistry.
Here are the three most important benefits of sedation dentistry.
There Are Multiple Levels of Sedation Dentistry Available
Many patients think sedation dentistry means IV sedation and complete unconsciousness. Fortunately, that's not the case.
There are multiple levels of sedation available, so patients can choose the type that is best for them.
Different types of sedation dentistry available:
Minimal Sedation: Your dentist will give you a mild sedative (typically laughing gas or a pill) before your appointment to induce a relaxed, comfortable state of mind. You are fully conscious and can respond to commands and questions. Respiratory and cardiovascular functions are not affected.
Moderate Sedation: Your dentist will provide sedation that provides a deeper level of relaxation than minimal sedation. You can still breathe on your own, and cardiovascular function is usually not affected. However, you may not have a clear memory of the procedure.
Deep Sedation: Your dentist will provide sedation that induces deep relaxation. You won't be able to be easily roused, but you may respond to tactile stimulation. Because independent ventilatory functions can be impacted, you may need assistance maintaining a patent airway.
Depending on your level of discomfort and your personal health, your dentist may recommend a particular level of sedation.
Sedation Dentistry Can Help Your Dentist Provide Better Dental Care
It can be difficult to examine a patient with dental anxiety. Anxiety can make it hard to breathe, often invoking feelings of claustrophobia or danger. When more advanced procedures are needed, dentists often can't proceed due to a patient's stress.
With sedation dentistry, the patient relaxes, making it much easier and more efficient for dentists to complete their treatments.
Sedation Dentistry Reduces Number of Dental Visits
Anxious patients who receive sedation at the dentist can usually undergo more than one procedure in a single visit. This reduces the patient's number of trips to the dentist and helps them receive necessary dental care sooner.
Sedation Dentistry in Murfreesboro, TN
Stonegate Family Dentistry is proud to offer sedation dentistry services at our Murfreesboro clinic. 
Contact Dentist in Murfreesboro TNtoday to schedule your appointment!